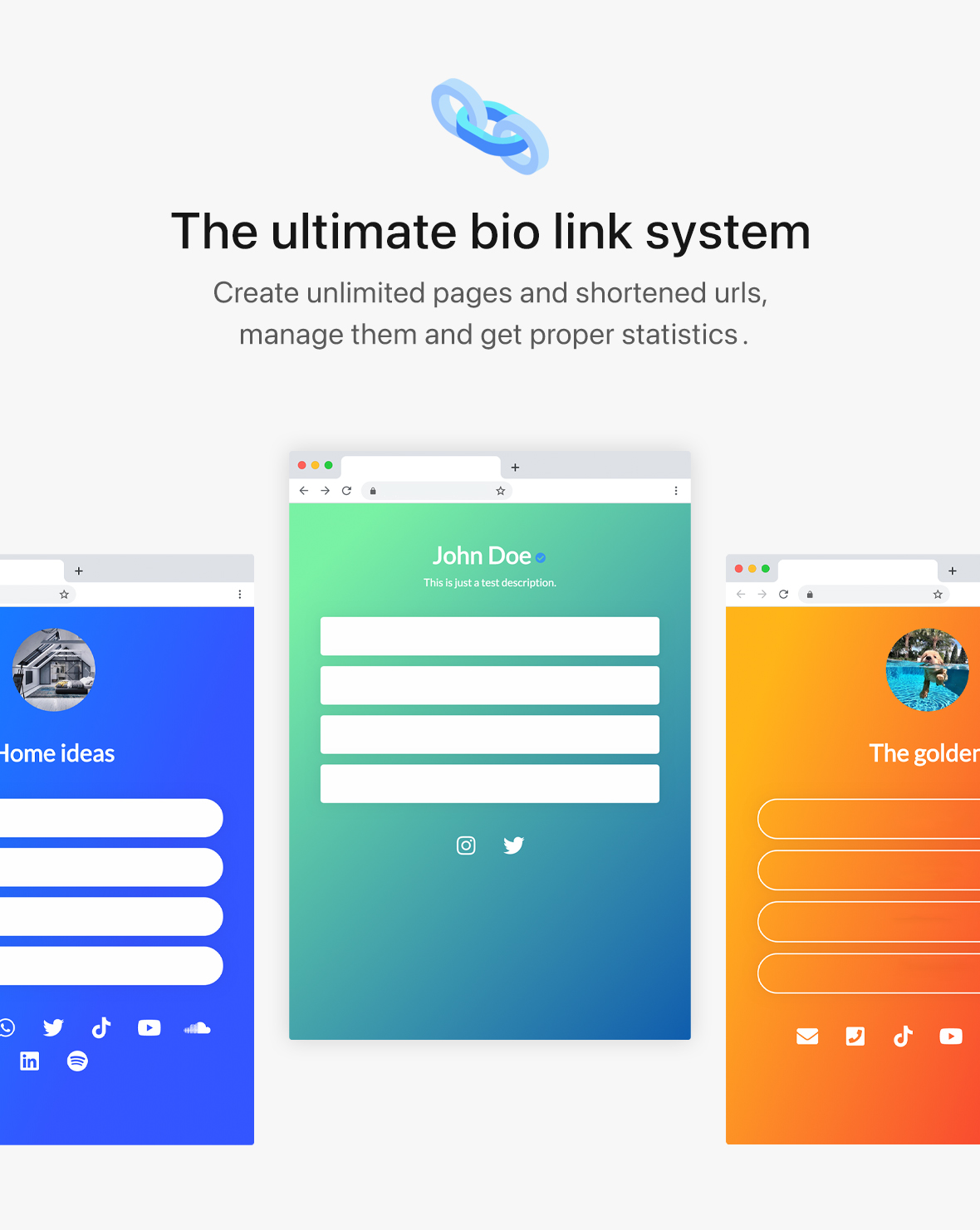 Features
Unlimited Projects (Categories) – That users can create to manage multiple Biolink Pages & Shortened URLS and differentiate them easily.
Unlimited Biolink Pages – Users can create multiple Biolink Pages from one single account.
Highly Customizable Biolink Pages – Just check out the demo and you will see for yourself
!
URL Shortner Ready – Users can use the product as an URL Shortener as well!
Unlimited QR Codes – Users can create, save & update multiple QR codes and manage them as they wish.
Highly Customizable QR Codes – Colored QR Codes, Gradiented QR Codes, Logo over the QR code and many more.
QR Code Templates – Text, URL, Phone calling, Facetime calling, Email, Whatsapp, Crpyto, Location, Wifi, Complex Vcard QR Codes.
Biolink Page Embeds – Including YouTube, Soundcloud, Spotify, Twitch, Vimeo & TikTok ready embeds.
Advanced Statistics – All links get detailed statistics regarding their visitors which access their pages.
Login With Facebook / Google / Twitter – To help users login to your website faster.
Two Factor Authentication – To help your users with their account security.
Dark Mode
RTL Language Support
SEO Friendly – Proper URLs, dynamic titles, highly controllable via per language.
Sitemaps – The full sitemap is automatically generated for you and ready to be used.
and many many more..